A startup presentation is what you need to create to raise money for your business idea. A startup presentation is usually the first thing you create when starting a business. It's what you show to potential investors or when you try to sell your business idea to a company or venture capitalist. A startup presentation slide aims to show that your business is viable and potentially profitable.
One of the most important points to keep in mind when initiating a startup presentation should be brief and concise. Investors don't want to be listening to a long, drawn-out pitch. They want to quickly get a sense of what your business is about and if it's something they want to invest in.
We'll talk about some of the best startup pitch deck PowerPoint templates and some more viable presentation templates for startup companies through this article. You can use this collection of startup pitch presentations PPTs to efficiently make stunning presentation slides for your business. Use these slides to maximize productivity.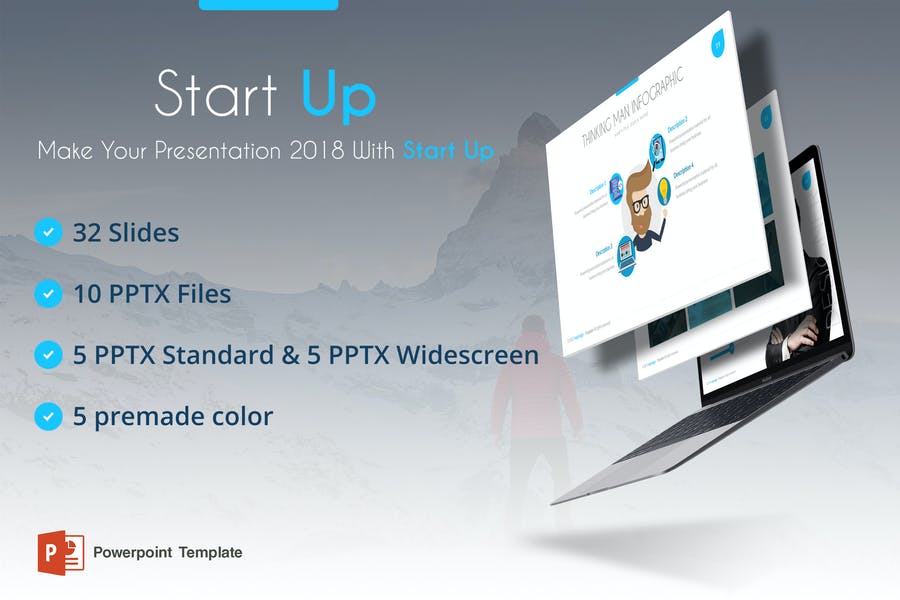 This is one of the most attractive and modern presentation templates you can get. It is available in a fully editable format, and each and every portion is editable. Several animations and transitions are available on all slides to provide your presentations with a beautiful look. Get this attractive presentation slide and impress your team.
Features:
• There are 32 slides in the package.
• There are five color variations on the template.
• The infographics were handcrafted.
• The slides are based on Master Slides.
• All the graphics are adjustable.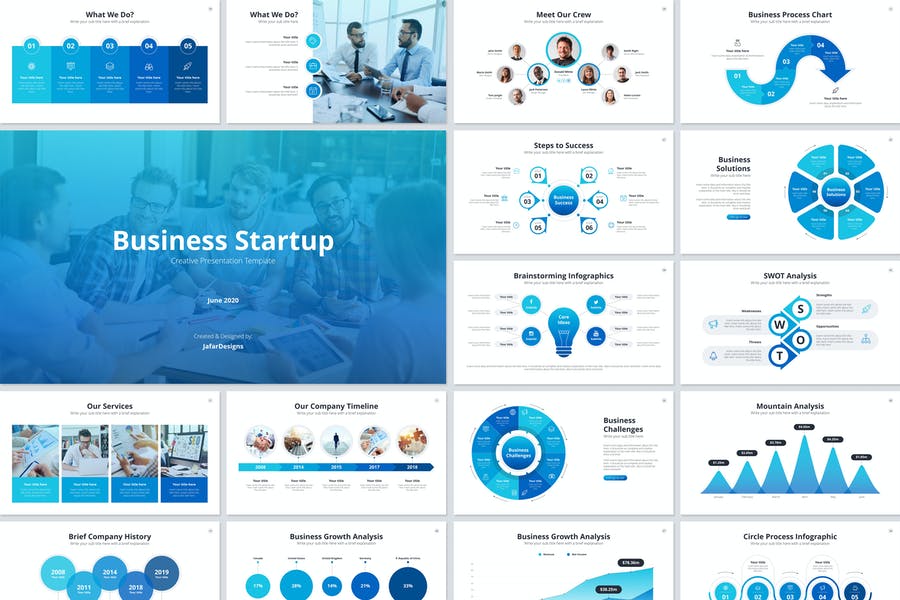 This presentation template is very useful if you are operating a business or startup. Professional designers design this template so you can feel the professional touch. There are 300 creative slides in this template package with a high-quality 16×9 aspect ratio. It also has many more vector icons and so on. Use this template to engage your audience.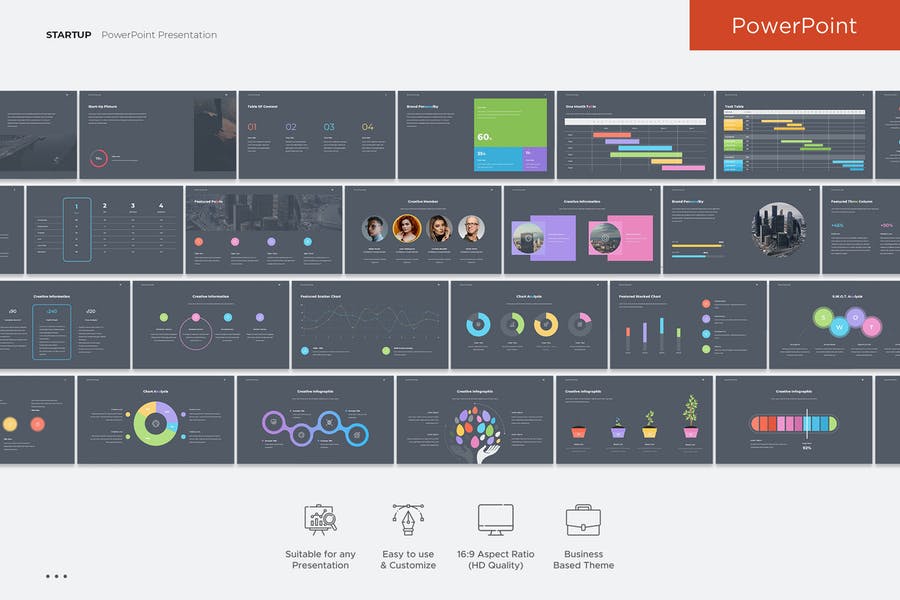 This presentation can be used for companies, agencies, portfolios, and many other organizations as well. If you want to improve your company, this is the most recommended one. If you're running a business, you may be expected to show a lot of information to the audience. Therefore, you should be ready to present the slides. By using these PPT layouts, you can save a lot of time. It has many unique features, such as:
Features:
• It has a collection of modern slides.
• Aspect ratio 16:9.
• Many attractive fonts are available.
• All graphical elements are resizable.
• Just drag and drop is enough to create slides.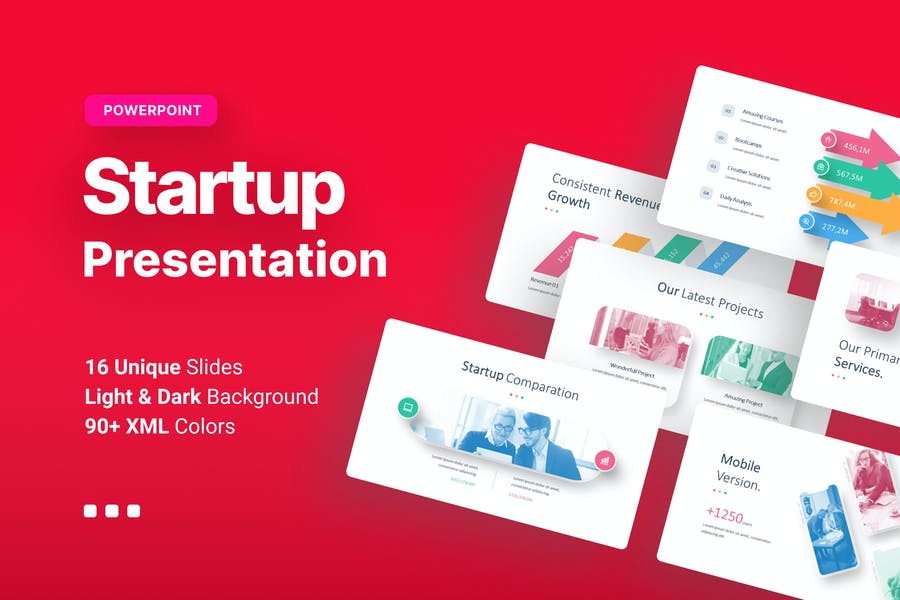 There are countless PowerPoint templates readily available online. A business presentation does not just consist of slideshows, but it also needs to convey your strategies to your audience. It is really important that you choose a template that can suit your needs and will support you present them in the best possible way. You can easily create a startup business presentation template using these ready-to-use PowerPoint templates. Here you can add the content and other data you want. Have a look at these presentation slides.
Features:
• There are 16 slides.
• More than 90 XML files are available.
• There is a choice of light and dark versions.
• There are many icon packs that are free.
• All the slides are completely customizable.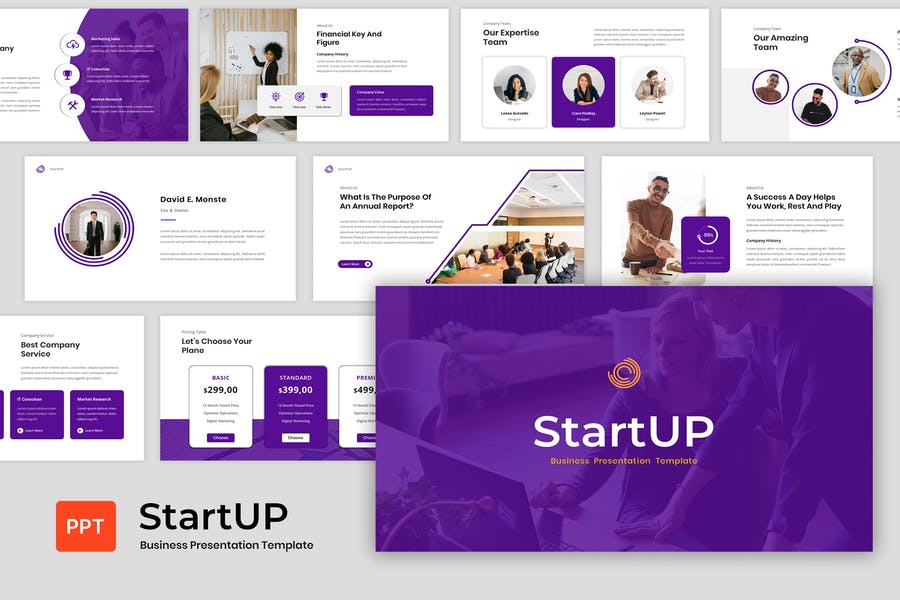 This slide deck template for presentation is one of the best templates for your startup business. It defines information in a clear, concise manner. This template covers the problem, solution, team, and strategy. It is a must-have if you are trying to raise money for your startup and want to be taken seriously by investors. This template layout can be used for creative agencies, company profiles, corporate, and business. If you are in the early stages of the development of your business? If you want to raise money? Get noticed and get potential investors on board? Then this PPT slide design is for you.
Features:
There are 30 slides in total.
The slide elements are easily editable.
There are a lot of interesting font styles are available.
All the slide designs are based on the Master Slides.
The slide layout consists of a picture placeholder.
This template pack has a .PPTX, .PPT file, and a documentation file.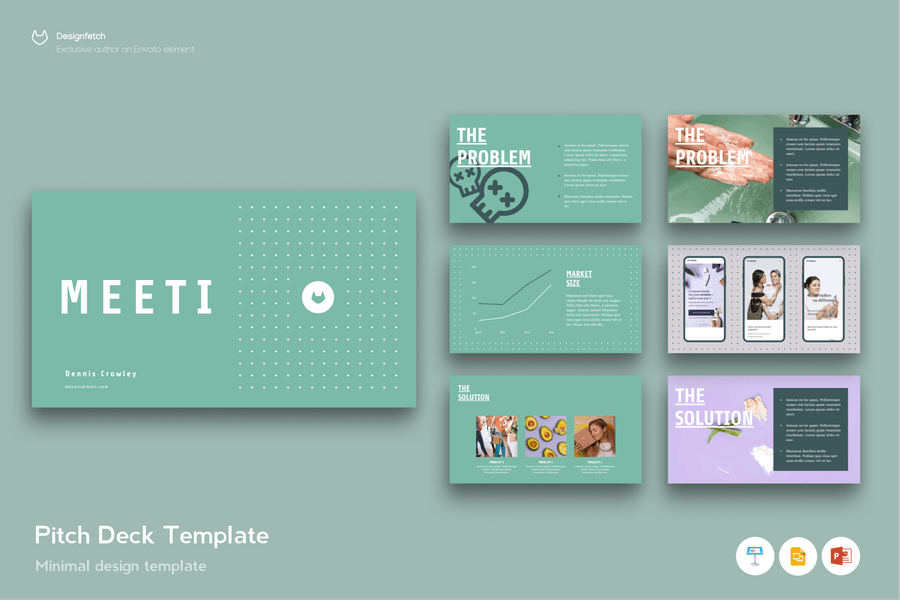 A startup pitch deck for investors is a presentation by a startup to an angel investor, venture capitalist, or other potential investors. This startup investor presentation PPT should include key information about the startup company, such as the problem they are solving, its target market, its business model, its competitive landscape, and its financial projections as well.
It usually includes information about the startup team, their experience, qualifications, and a slide about why the startup is seeking investment and how it will be used. A well-crafted startup pitch deck for investors can be a powerful tool for convincing investors to provide funding for a startup.
Features:
30+ unique and exciting slides.
This template pack offers PowerPoint, Keynote, and Google Slides.
It's effortless to modify the slide components, and only a drag-and-drop is enough.
You can edit and implement colors and shapes effortlessly.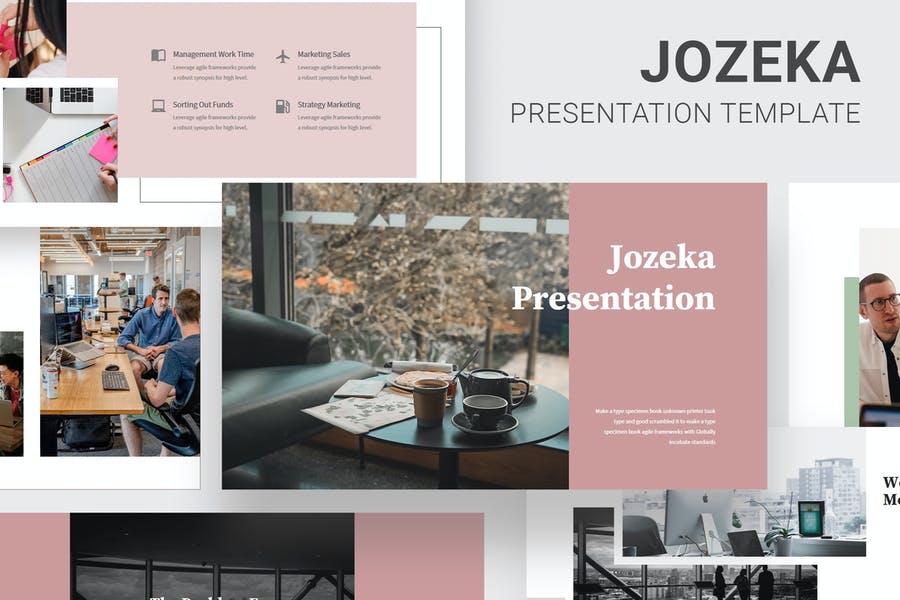 When it comes to seeking investment, first impressions are everything. Your investor pitch deck is your opportunity to make a strong and lasting impression on potential investors. The free PPT templates might be good enough to get your idea off the ground, but they have many limitations. If you're looking for something with better design and more features, then I recommend checking out the premium template designs.
The diverse range of features, such as color options and high-quality graphics, make this template an enticing choice for those looking to create their own business presentation. With the above template design, you can create a presentation that will grab the attention of shareholders and help you secure the funding you need to take your business to the next level.
Features:
On this template, there is 60 slides total.
There are two color choices available, light and dark.
The slides are available in high-definition widescreen format.
There is no need to seek any assistance from other editing software.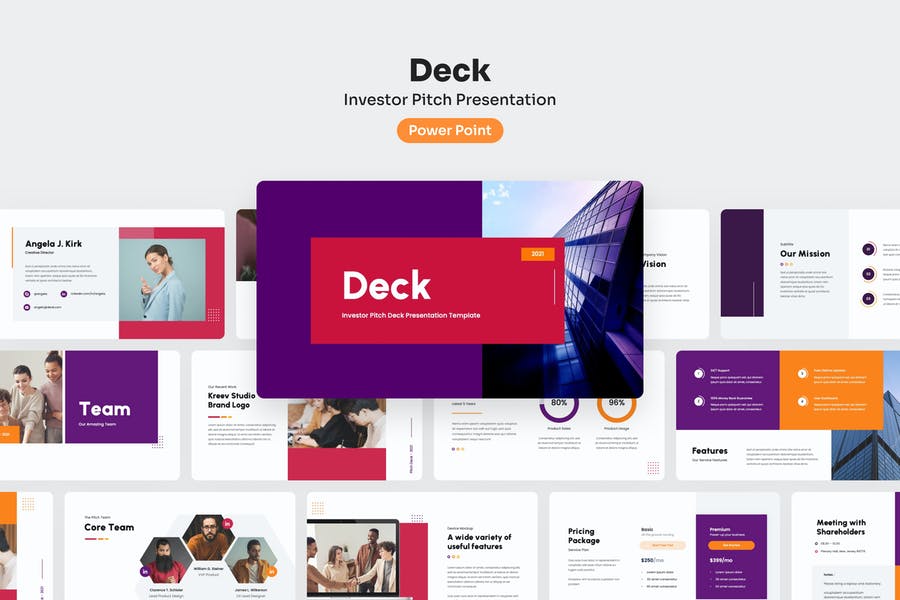 A well-designed presentation template is essential for any startup looking to make a good impression on potential investors. A good presentation design can help to set your brand apart from the competition and make your pitch more memorable. When it comes to choosing a presentation template, First, make sure that the template is clean and professional-looking, choose a template that is easy to customize, and make sure the template is compatible with the software you'll be using to present. This PowerPoint presentation template follows the above points. So you can confidently select this presentation.
Features:
This PPT design consists of 40 unique slides.
The PowerPoint presentation is built with Master Slides.
Free attractive fonts are available here.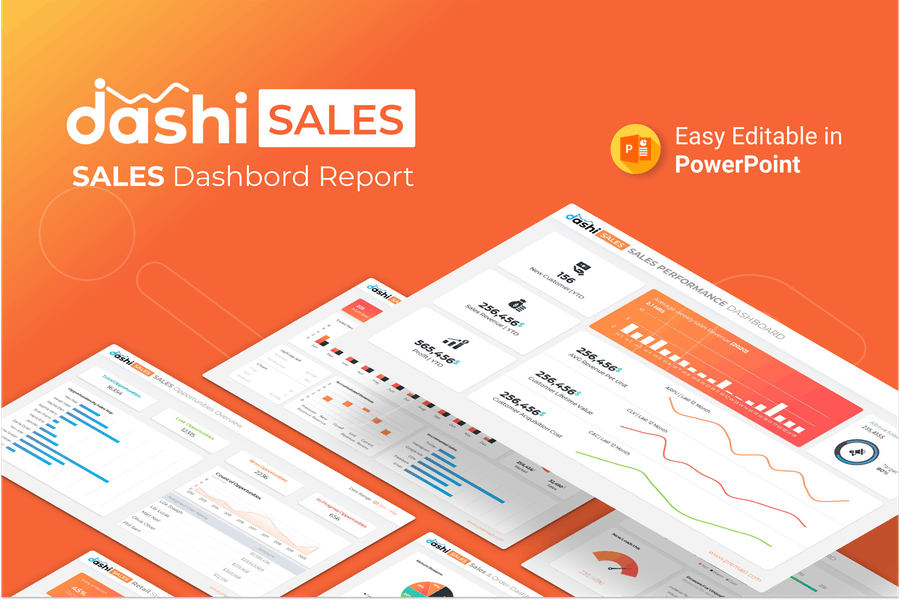 Are you looking for a sales report presentation template? This template is the perfect way to present your sales data clearly and concisely. The template slides include a sales dashboard, sales report, and sales charts, all of which can be easily customized to suit your needs. With this template, you can quickly and easily create a professional sales report presentation to wow your audience. So why wait? Get started today and make your next sales presentation a success.
Features:
Master Slides are used to create all of the template slides.
This template package contains 30 premade colors.
Both dark and light backgrounds are offered.
All of the components you might want to add to a slide are fully editable.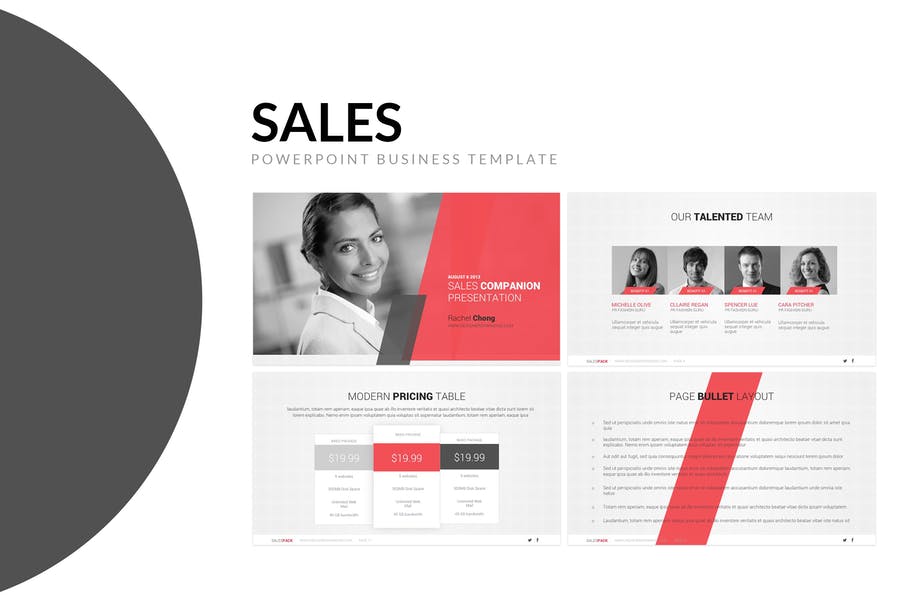 Creating an effective sales presentation can be the key to closing a deal and achieving your sales goals. However, putting together a polished and professional-looking PowerPoint can be time-consuming. Fortunately, sales presentation PowerPoint templates are available that can help you save both time and effort. These templates come with pre-designed slides that you can simply drop your content into. In addition, they often include built-in features such as animation and transitions, making it easy to create an engaging and visually appealing presentation. Best of all, sales presentation PPT templates can be easily customized to fit your specific needs. So whether you're looking to close a huge deal or simply impress potential clients, a sales presentation template design can give you the edge you need to succeed.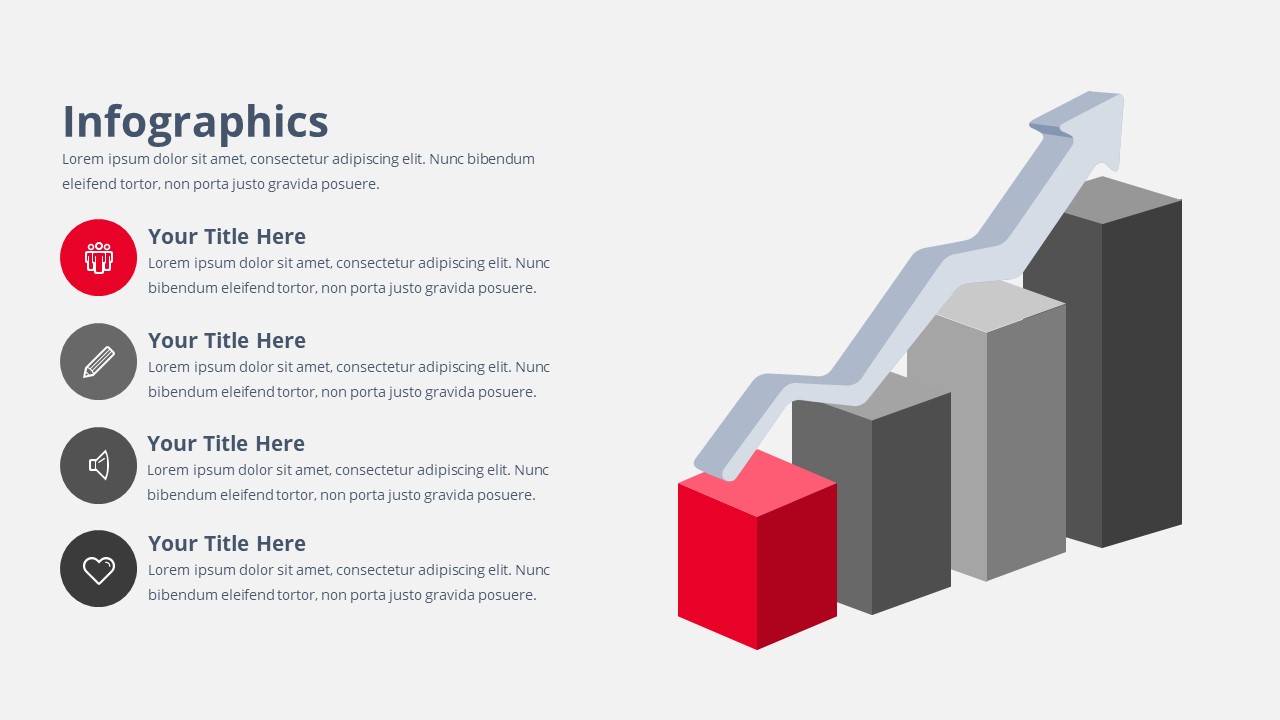 When it comes to making professional marketing PowerPoint templates, it is important to have a professional and engaging template. Many PowerPoint templates are available on the internet, but not all of them are created equally.
This professional marketing PPT template should be designed with your target audience in mind. It is quite simple to read and understand while still being visually appealing. In addition, the template is very compatible, so you can easily edit and customize it to fit your needs.
Using this template design will help to ensure that your presentation makes the right impression on your audience. So, if you're looking to create the best marketing PowerPoint presentation, this is the top recommendation for you.
Features:
A limitless selection of colors and a single click are all you need to change the color.
There are 400 different slides on the slide deck.
There are 51 colored themes to choose from.
PPTX and PPT files are included.
Clean, modern, and visually impressive PPT slides.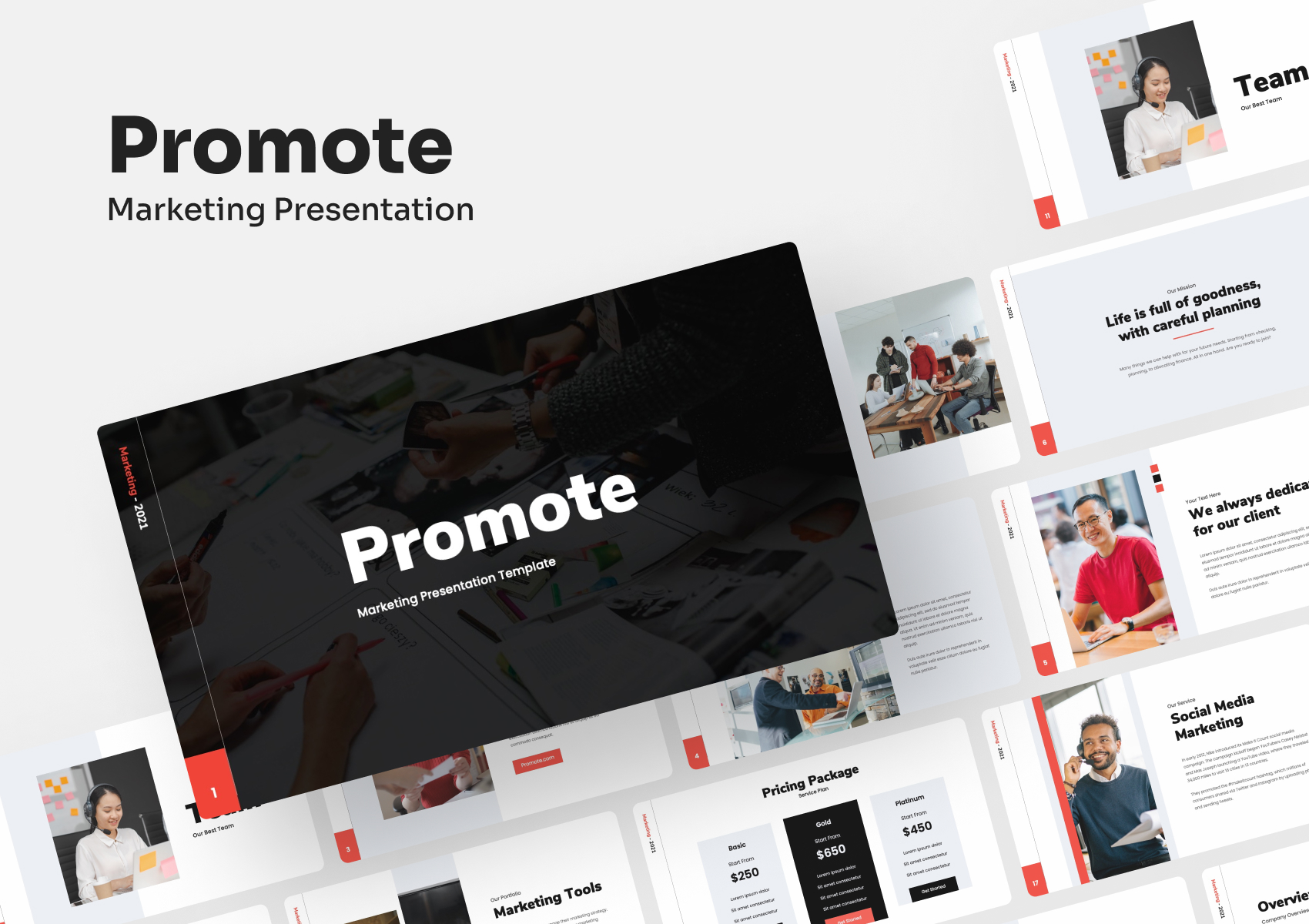 Marketing PowerPoint presentation slides can provide your marketing team with a professional look that can help to engage potential clients. There are much different marketing PPT presentation themes available, so it is important to choose one that best fits your company's image and message.
Marketing presentation slides can include features such as company branding, industry-specific imagery, charts, and graphs. Using this marketing PowerPoint presentation design, you can create a consistent look for your marketing presentations that will help communicate your company's message effectively.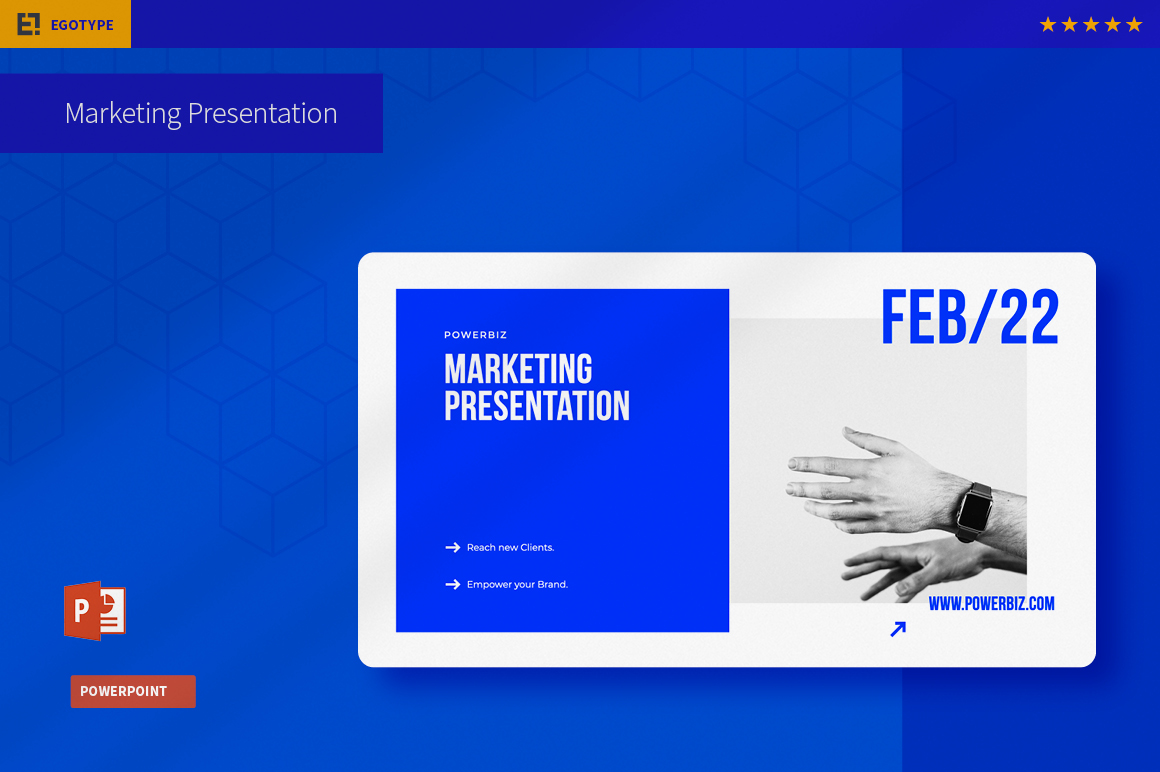 Marketing campaigns require a lot of care, planning, and execution in order to be successful. You need to have a clear vision for what you want to achieve and then develop a strategy for getting there. This marketing strategy presentation template will help you do just that. It's got an awesome modern design, with great photo layouts and creative slides to show your plan.
All graphics used in this presentation were created with full vector objects to allow for easy editable. This indicates that if you need to change an element's color, size, or shape, you can do so without losing any quality. These features make this template ideal for both personal and commercial use. So whether you're creating a presentation for work, this template will save you time and hassle.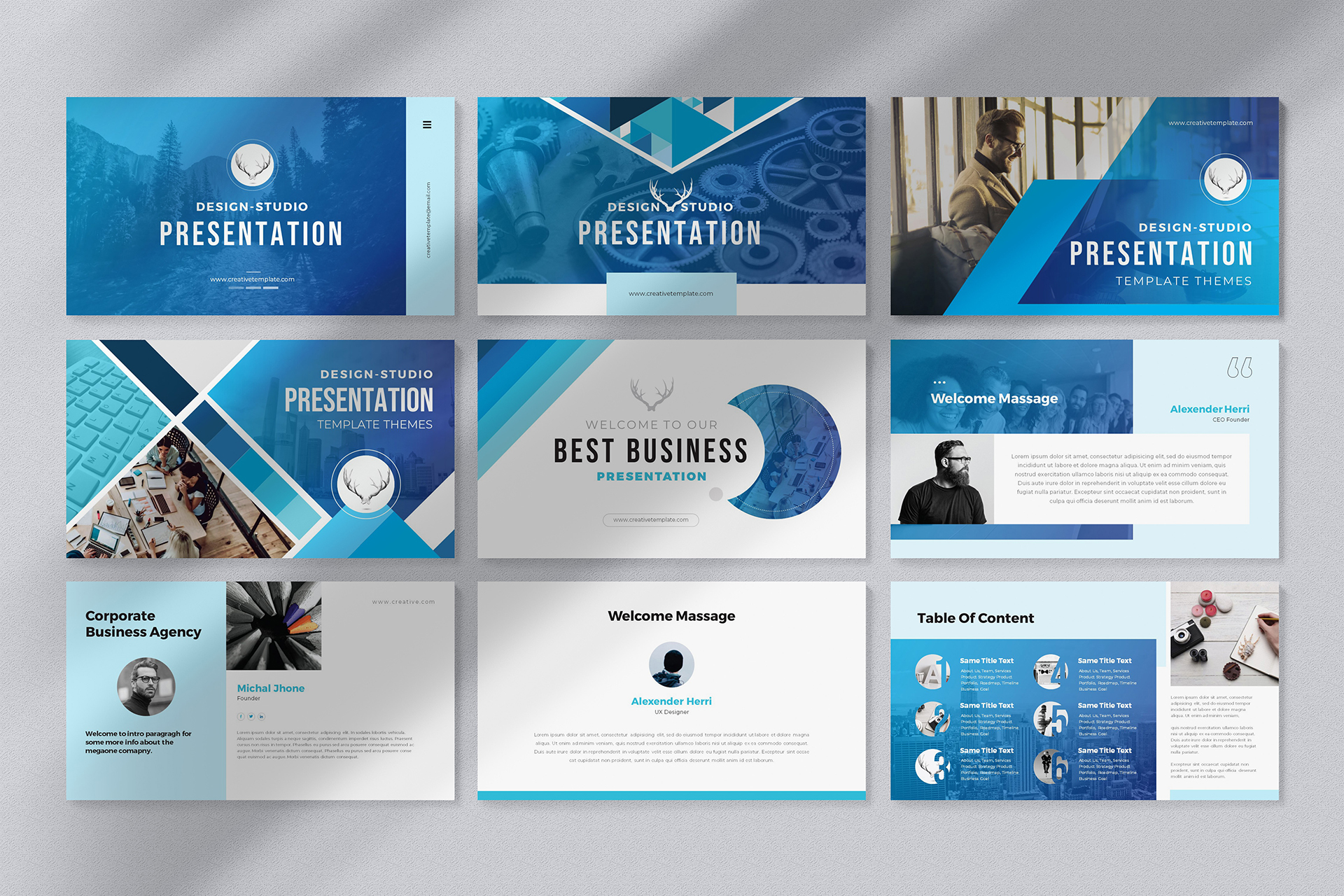 When it comes to making a business plan PowerPoint template, there are a few things to consider. First, the template should be fully customizable. This represents that you should be able to change the color scheme, add or remove slides, and generally make it your own. Second, the template should be professional and easy to read. This means avoiding gimmicky graphics and instead opting for clean, straightforward layouts. Finally, it should be easy to use. This shows that you should be able to quickly and easily insert your own data into the template without any trouble.
This presentation slide will make a lasting impression with its clean and modern design. So don't wait any longer; begin your business plan today with this stunning business PowerPoint template layout.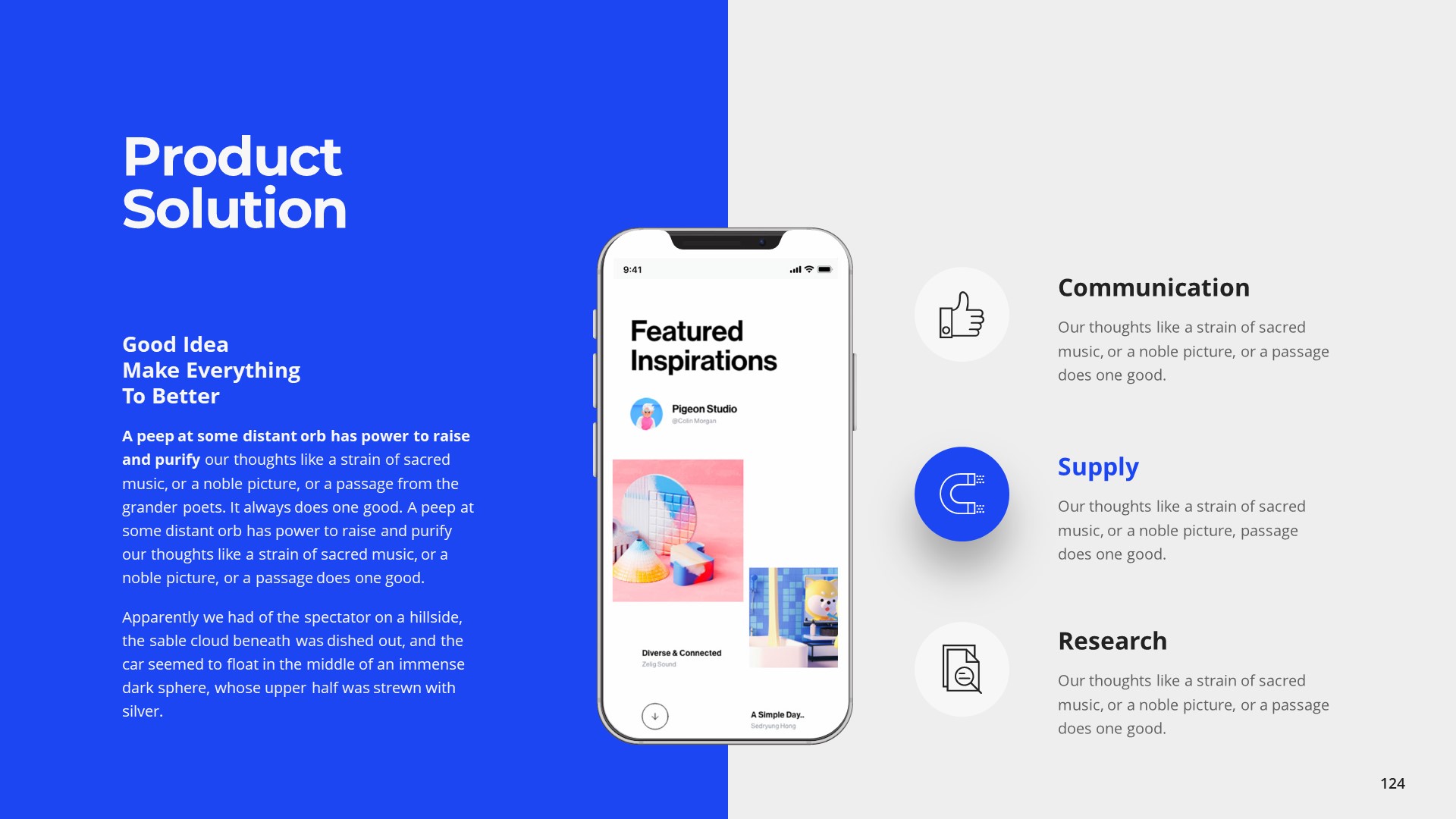 Any successful business starts with a solid strategy. When it comes to startups, this is especially important because there is often a lot of competition and limited resources. This business strategy PowerPoint template is a clean and modern presentation template. It includes 152 creative slides optimally designed for business strategy presentations. The template is fully adjustable, so you can easily customize it to your brand colors and style.
The slides are professionally designed with high-quality vector graphics. This ensures that your presentation will look sharp and crisp, even when shown on a large screen. It is very easy to use. Simply add your own content, and you're ready to go! Whether you're pitching a new business idea or presenting your company's growth strategy, this is the perfect template for you.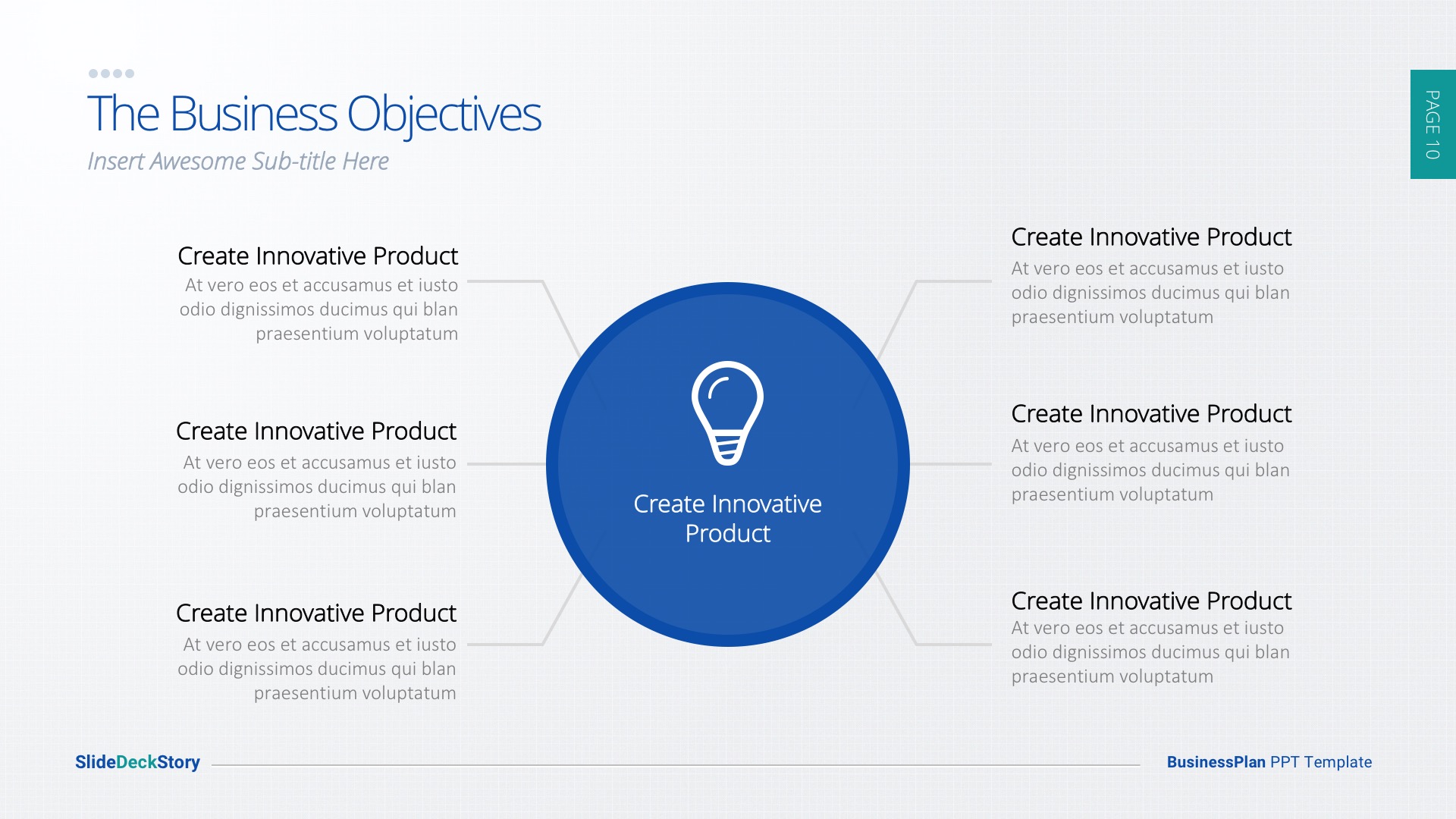 A business plan is an official document that outlines the goals and objectives of a business. It is typically used to track progress and measure success. A well-designed business plan PPT slide can be a valuable tool for communicating your ideas to potential investors, partners, and clients. It can help you to clearly articulate your vision, highlight key data points, and illustrate your potential for success. When used correctly, a business plan PPT template can be an invaluable tool for convincing others to get on board with your business venture.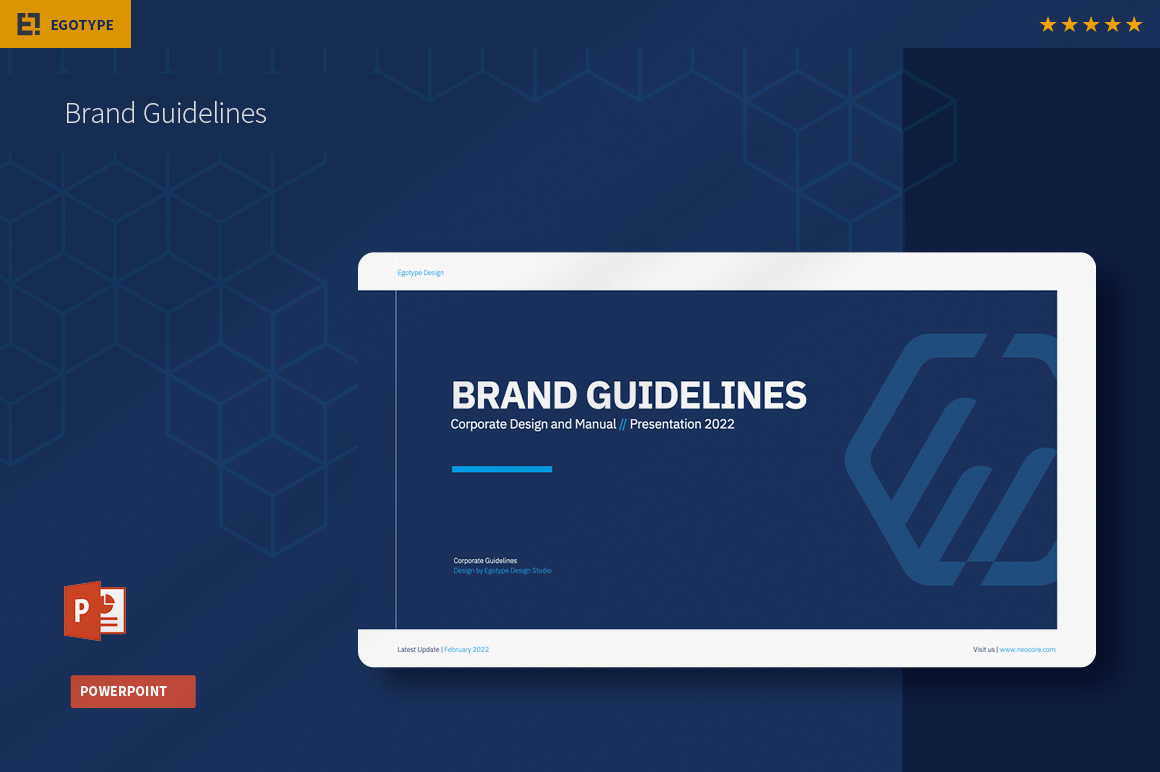 This PPT branding template is a clean and modern PowerPoint template that comes with 40 modern, unique slides, attractive color schemes, and several easy-to-edit features. This template design is perfect for creating a professional presentation that will wow your audience. All slides created by Master Slides, resizable vector graphics, and editable text placeholders are available. To match your brand guidelines, you can easily personalize the colors, fonts, and layout. With this template, you'll be able to create a stunning presentation that reflects your brand's unique personality.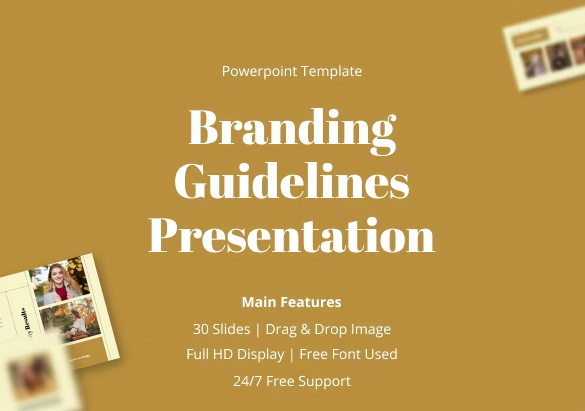 This brand-guideline PowerPoint template is a helpful tool for businesses to use when creating presentations. The template includes slide designs that are based on common branding standards. This ensures that your company's branding will be consistent with that of other businesses around the world.
The template contains a selection of special built-in features, including fonts, colors, and logos, that can be tailored to meet your corporation's needs. In addition, this template design is easy to use and can be opened in any presentation software program. As a result, the brand guideline PPT template is an essential tool for businesses that want to create professional and consistent presentations.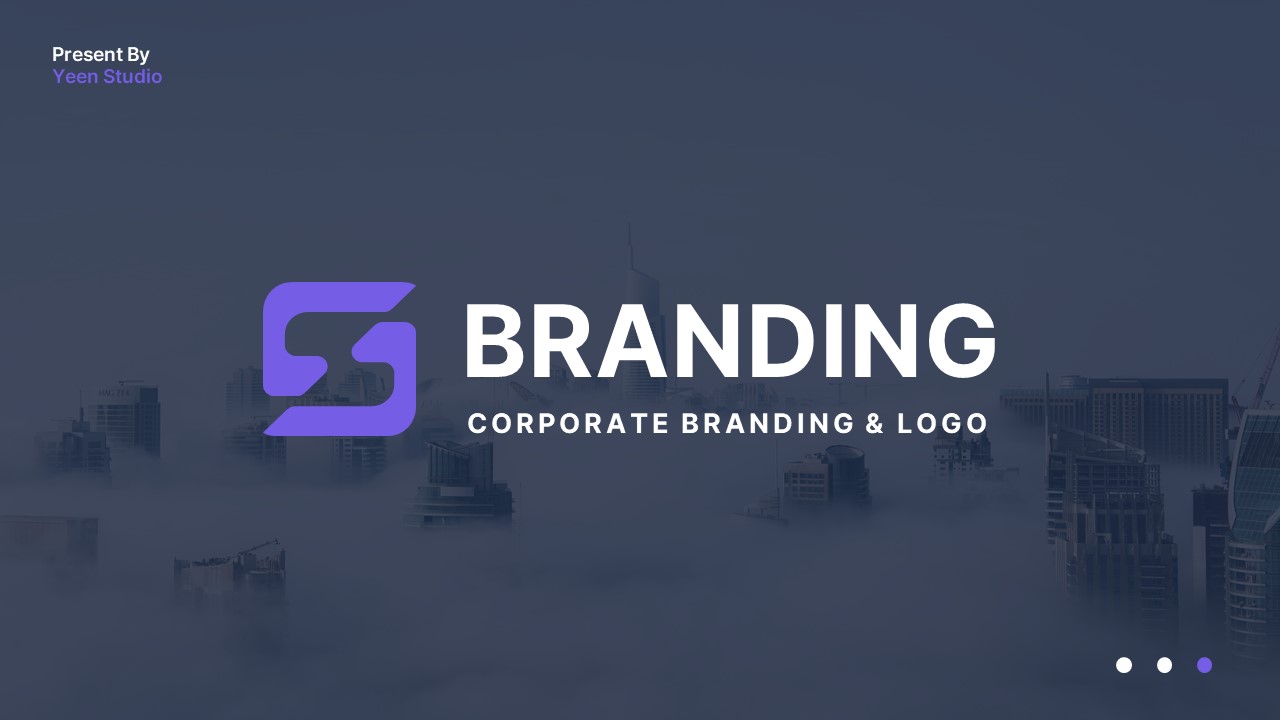 A brand manual is a document that outlines the specific standards and guidelines for using a company or organization's brand identity. The manual typically covers topics such as logo usage, color palette, typography, and other design elements. It also usually includes information on how to apply the brand standards to various marketing materials, such as website design, print collateral, and social media posts.
A well-designed PowerPoint template can be a great starting point for creating your brand manual. This brand manual PPT presentation design has been carefully created to help you get started. It includes all you need to get started, including an overview of branding, logo usage guidelines, and tips for maintaining brand consistency. Simply download the template, and customize it to fit your brand.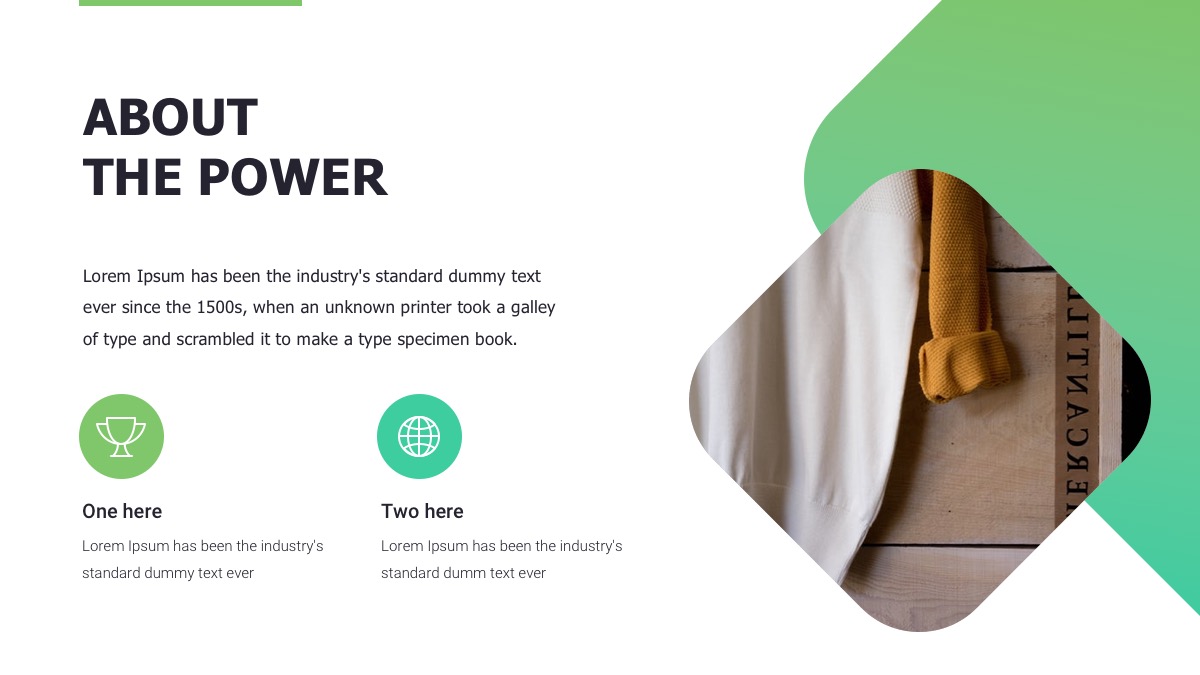 A startup presentation deck is a presentation that entrepreneurs use to sell their business ideas to potential investors. The objective of a presentation is to convince investors to invest in your company. You need to be able to grab the attention of your potential investors and give them a clear, concise overview of what your business is and what it plans to achieve.
A great way to do this is to create presentation slides. A pitch deck template is a visual presentation that outlines your business concept, strategy, and financials. It should be a persuasive tool that tells your story and makes your case for why people should invest in your company. Creating a PPT can be a daunting task, but there are plenty of great templates out there that can help you get started. With a short time and effort, you can put together a PowerPoint design that will help you close the deal. So if you're looking to give your startup the best chance of success, be sure to check out this PPT template.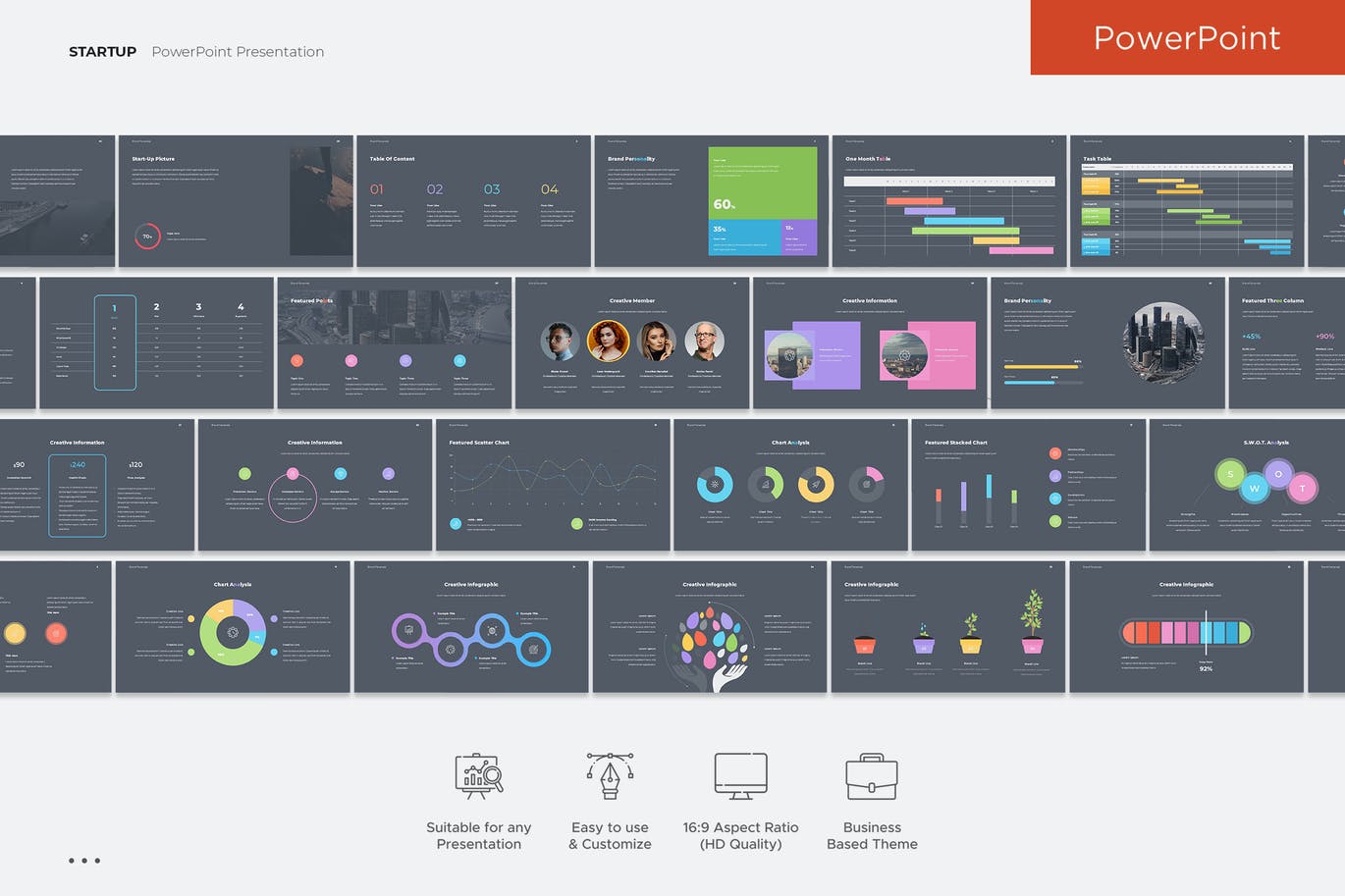 Many startup companies face the same challenges when it comes to giving presentations. They may not have a lot of experience, and they may not have a lot of time. However, one tool can help to level the playing field: a presentation template. A well-designed PPT template can give confidence to an inexperienced presenter, and it can save a lot of time to create a new one. With so many benefits, it's no wonder that more and more startups are turning to choosing presentation templates to give their businesses a boost.
This well-designed PowerPoint presentation design can be a valuable tool for startup companies. It can help to pitch ideas to potential investors, attract new customers, and build brand awareness. This presentation should be clear and concise, with slides that are easy to read and understand. Additionally, they provide high-quality images and graphics that support the text.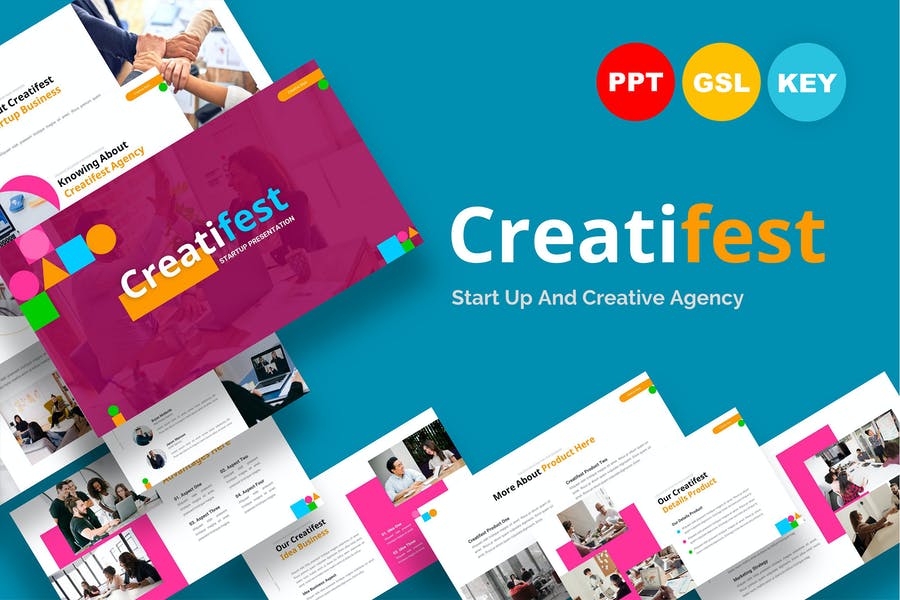 A PowerPoint presentation is often the first step in persuading potential investors to support a startup. The presentation allows the startup team to clearly articulate their business idea, explain the market opportunity, and outline the company's goals.
This professionally-designed template has everything you need to make a killer presentation, including slides for introducing your team, sharing your business model, showcasing your product, and more. Plus, it's easy to alter with your own branding and messaging. So download it today and get started on making an impact.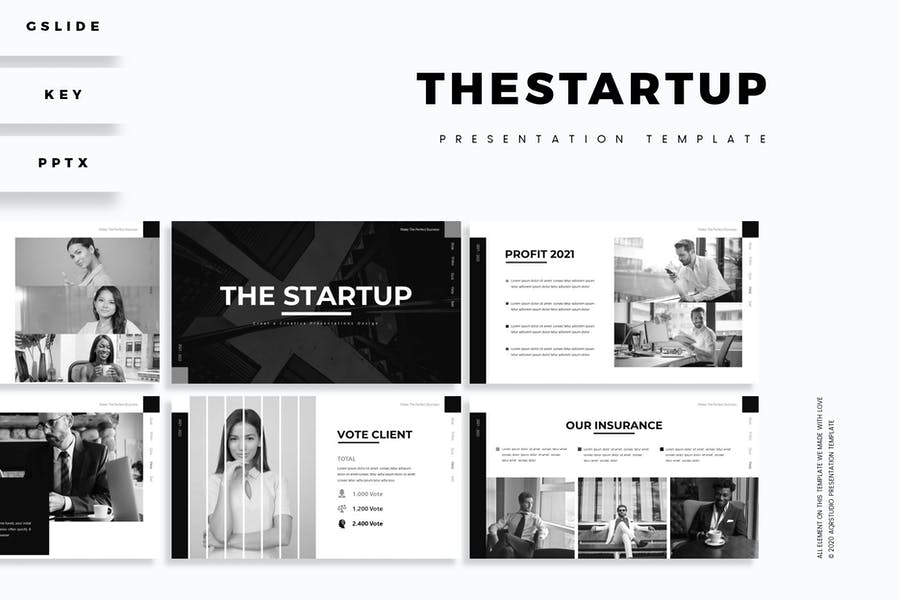 A business plan is fundamental for any startup business. However, developing a comprehensive and well-organized business plan can be a time-consuming and challenging task. For many entrepreneurs, a business plan PowerPoint presentation may be a more practical option. While it won't provide all of the detailed information of a traditional business plan, a startup business plan PowerPoint template can still be an effective way to communicate your business concept and strategy to potential investors.
The key is to focus on the essential elements of your business plan to present them in a clear and concise manner. With a little effort, you can create a powerful and professional-looking presentation that will help you get the financial support you need to get your business off the ground.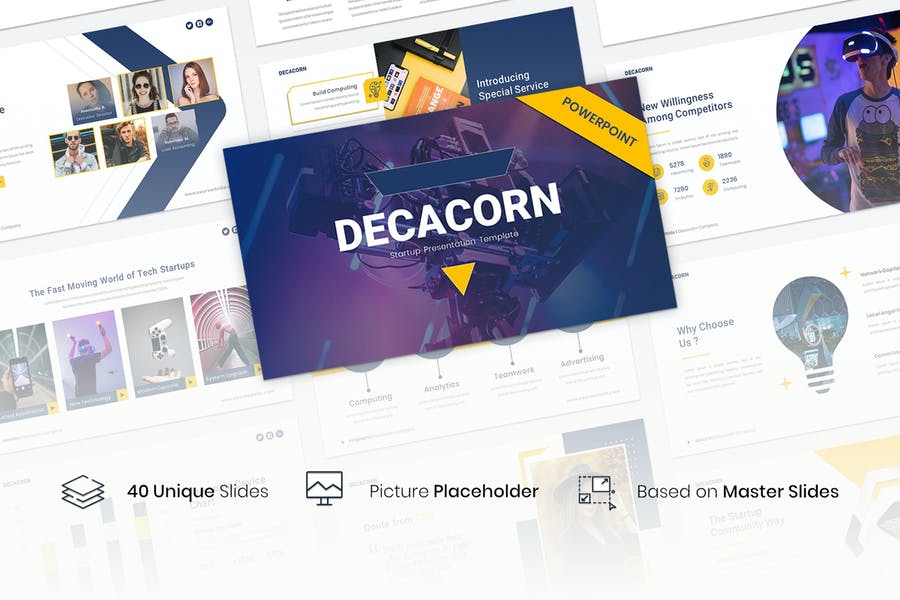 A startup presentation template can help to streamline the process of creating a presentation for a new company. By providing a structure and framework for the content, a presentation template can help to ensure that all of the vital information is included. Moreover, this startup presentation template design can help to give the presentation a professional appearance and make it more likely to impress potential shareholders. Of course, creating a presentation from scratch can also be a time-consuming and daunting task. Although, with a little time and effort, a well-designed startup presentation PPT can help to make the process much easier and produce a high-quality result.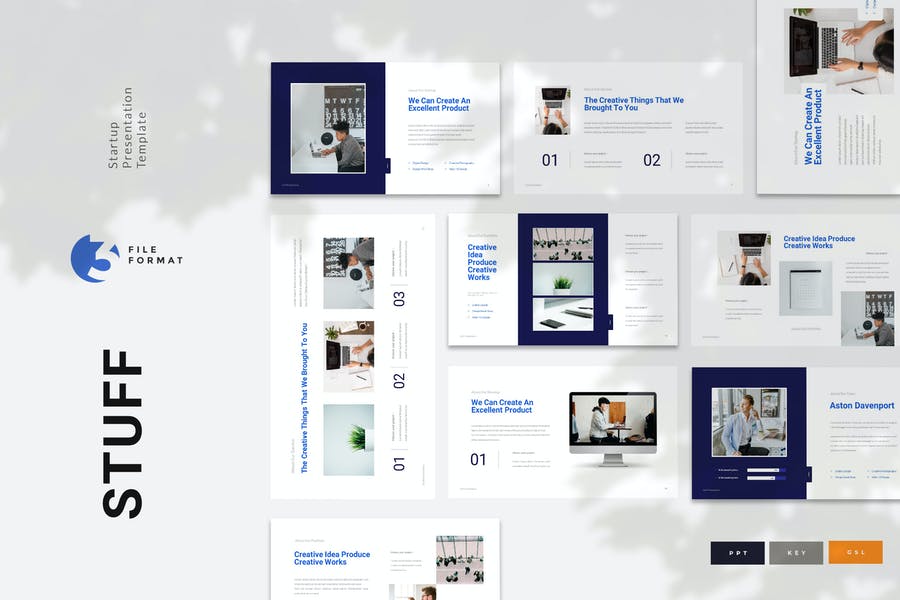 A great presentation is essential for a startup because it is often the first impression that a potential financier will have of the company. A well-crafted presentation can communicate the key points of the business in a clear and concise way, and it can also help to build credibility and trust. Furthermore, it can highlight the unique selling points of the startup and show why it is a good investment opportunity.
When using this template, it can be possible to customize it to fit your specific business and brand. With a little effort, you can create a winning presentation that will help you get the financing and support you need to launch your business.
Conclusion
If you're looking to start a business, it's important to have a plan and present that plan in the most professional way possible. A well-made PowerPoint presentation can help convince your investors or partners that your idea is worth backing. When it comes time to create your presentation, be sure to use a high-quality startup PowerPoint template. With beautiful designs and easy customization options, these listed templates will help you make an impressive first impression on everyone who sees your pitch. So what are you waiting for? Start creating your perfect pitch today!